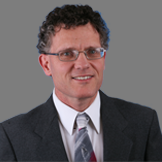 Dr. Harrison grew up in Chicago, received his undergraduate degree from Yale University, and then attended medical school at the University of Virginia. He then went to Massachusetts General Hospital in Boston, where he completed a radiology residency and MRI fellowship.
After finishing his training, Dr. Harrison worked as a radiologist at a small Harvard teaching hospital for nine years, where he became Associate Chief and directed the MRI program. He took a sabbatical in 2004, working as a radiologist in New Zealand. He joined Salem Radiology Consultants in August, 2005.
Dr. Harrison's wife, Joyce Millen, is an anthropology professor at Willamette University. They live in Salem with their daughter Maya. Dr. Harrison's outside interests include travel, hiking, running, and birding.
Dr. Harrison also serves on the boards of the Oregon Chapter of the Nature Conservancy and the American Bird Conservancy.