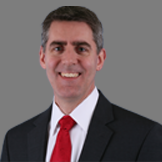 Dr. Burrows was born in Pullman, Washington and later moved to Stillwater, Oklahoma. He completed his undergraduate degree at Oklahoma State University in 1991. During his undergraduate years, he took two years off from his studies and lived in Sao Paulo, Brazil, where he worked as a missionary. Subsequently, he attended medical school at Washington University School of Medicine, graduating in 1995, and then completed his Diagnostic Radiology Residency at the University of Iowa Hospitals and Clinics in Iowa City, Iowa.
After residency, he spent an additional year of training and completed a Fellowship in Musculoskeletal Imaging at the University of Iowa Hospitals and Clinics. Following his training, Dr. Burrows joined Salem Radiology Consultants in June of 2000, where he specializes in Orthopedic/Musculoskeletal Radiology.
Dr. Burrows and his wife, Ingrid, live in Salem and have two children.