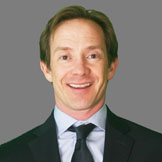 Dr. Ambruster is board certified in diagnostic radiology and completed his fellowship at Oregon Health and Sciences University, after working two years at the Portland VA Medical Center, where he was also a Clinical Instructor.
Prior to that, he underwent fellowship training in abdominal imaging and intervention at the University of Southern California in Los Angeles. He completed his residency at Integris Baptist Hospital in Oklahoma City, where he served as Chief Resident, and his internship and medical degree at the University of Texas Health Science Center in San Antonio.
Rounding out his education, Dr. Ambruster received his Bachelor of Arts at the University of Texas in Austin.
In his spare time, Dr. Ambruster enjoys spending time with his family, running, traveling, and camping.