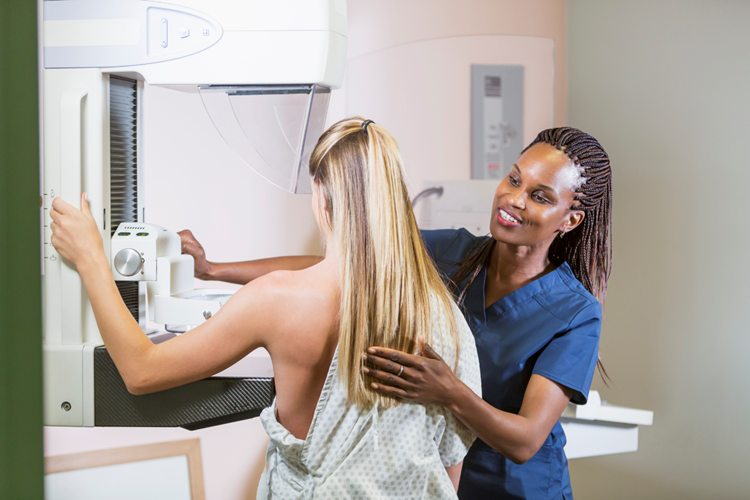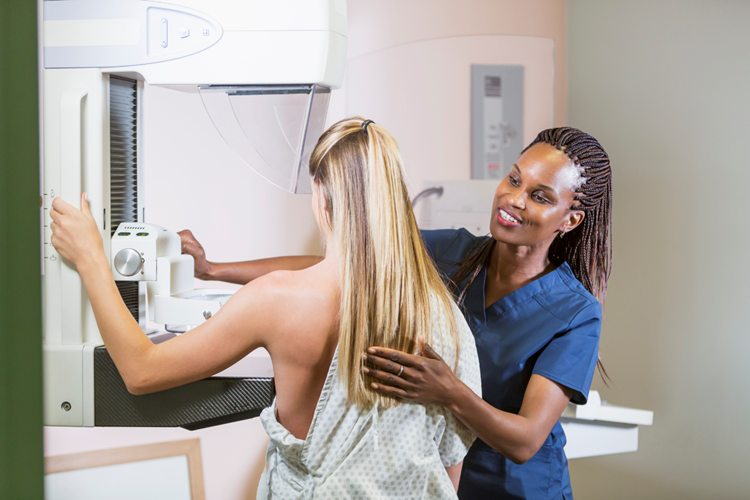 Have you been putting off your mammogram? Many women delay having this important screening because it seems like a hassle, or they're anxious about the procedure, or they just don't seem to be able to fit it into their schedules. If this sounds like you, it's time to prioritize your breast health. Make 2019 the year that you put your health first and go ahead and schedule that mammogram.
What is a mammogram? A mammogram is a low-dose x-ray examination that can detect breast cancer s and ductal carcinoma in situ (DCIS), an early form of breast cancer. In a mammogram, the breast is compressed so that the radiologist can get a high-quality image of the breast tissue.
Why is a mammogram important? Early detection is the best way to beat breast cancer, and a mammogram can find breast cancer far earlier than you or your doctor will be able to feel it. While other types of breast exams, like self-exams, ultrasounds, and MRIs are also useful in detecting cancer, mammography is the only breast cancer screening tool that's been proven to reduce deaths from DCIS. Mammograms use compression to reduce the dose of radiation necessary, prevent movement, separate the breast tissue, provide uniform thickness, and increase detail in the image, and diminish radiation to the rest of your body. 
What can you expect from your mammogram? A mammogram typically takes about 25 to 30 minutes, including the time you'll spend filling out paperwork about your medical history. You'll need to be undressed from the waist up, and a specially qualified radiologic technologist will position each breast on the flat surface of the mammography unit. Your breast will be compressed with a paddle, often made of Plexiglas or another clear plastic, and the technologist will gradually compress your breast and then take images of the breast tissue. Two images are usually needed for each breast, though more may be necessary. While the images are being captured you'll be asked to hold your breath. The exam may be a bit uncomfortable but typically, that discomfort will quickly subside once the test is over. 
What happens next? If there are any questionable areas detected by the mammogram, the radiologist may recommend further imaging tests. You and your referring health care provider will be notified of the results and any further testing or follow-up necessary.  
How often should you get a mammogram? For most women, a mammogram is recommended yearly. The age at which you should start getting mammograms is under debate: the American College of Radiology recommends annual screenings beginning at age 40, while the American Cancer Society leaves screenings at the discretion of the woman and her doctor between the ages of 40 and 44, with annual screenings starting at 45. Women with a high risk of breast cancer may need to begin screening much earlier.  Talk to your doctor for advice on what's best for you.
If you need a mammogram or other diagnostic screening, Salem Radiology can help. Established in 1974, we are the largest radiology group in the area and offer a depth of specialization among our doctors that you would expect to find only at major university medical centers. To learn more or schedule an appointment, call (503) 399-1262 or contact us through our website. 
Related Posts